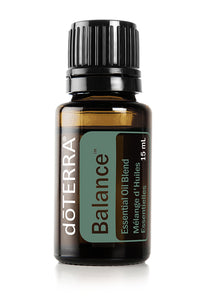 Fractionated Coconut Oil, Spruce, Ho Wood, Frankincense, Blue Tansy, Blue Chamomile, Osmanthus.
Aromatic Description: Airy, fresh, sweet, woody
Uses
Cosmetic
Apply topically before bed for a calming aroma. 
Apply to neck and wrists for a peaceful aroma.
Apply to the bottom of feet for a grounding fragrance. 
Combine with Epsom salts in a warm bath for relaxation.
Household
Diffuse to create a calm environment when meditating or practicing yoga.