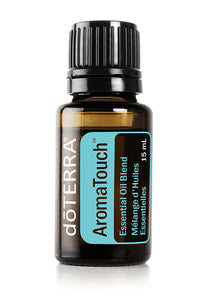 Uses
Cosmetic
Combine with Epsom salt and add to a hot bath for relaxation.
Apply to neck and shoulders for a calming fragrance that promotes relaxation.
Use in conjunction with the AromaTouch Technique or the AromaTouch Hand Technique.
Household
Diffuse AromaTouch to create a luxurious spa environment. 
Diffuse to create a calm environment when meditating or relaxing.